About Taka
Early Days
The salon was opened on Sawtelle Street in 1997 by Kiyoko and Naoko with the concept of a salon that would make everything possible that one could wish for.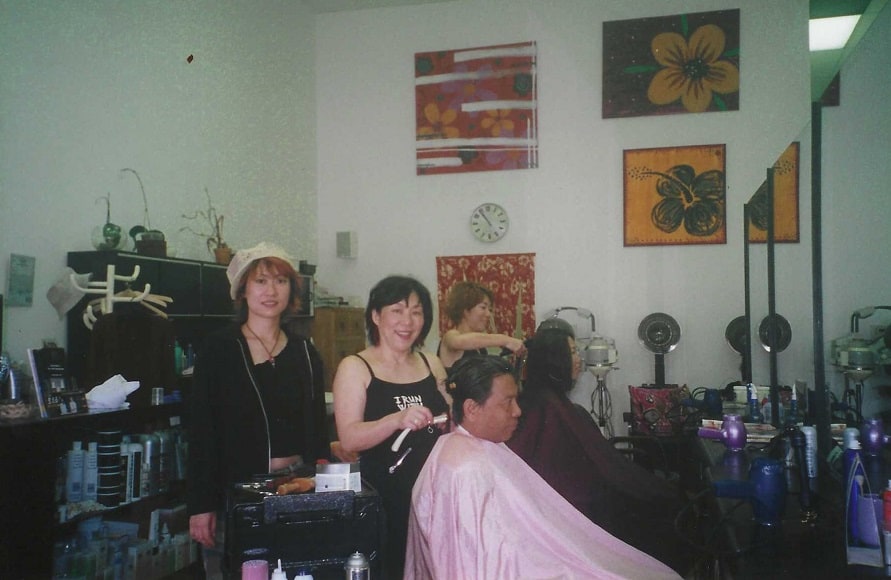 Our Concept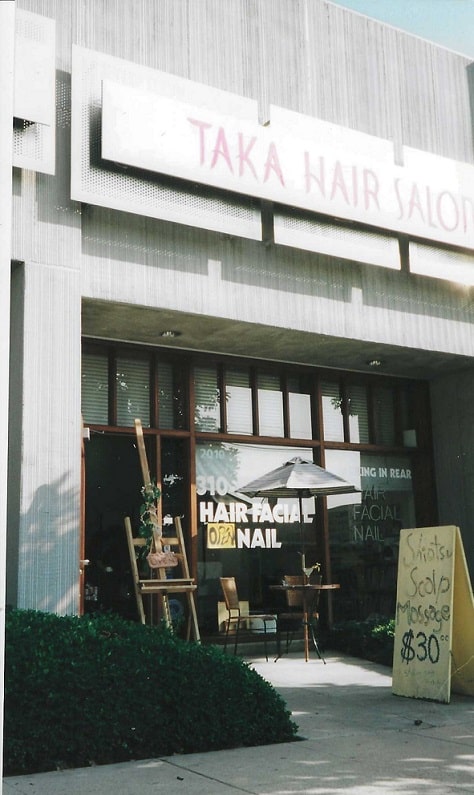 We have skills: Salon, where award-winning and exceptional stylists await to make you look your absolute best.
We have fun: We provide an extensive range of services that are bound to leave you feeling pampered and looking fabulous, from haircuts and color treatments to perms, dreads, and extensions. We also offer hair growth therapies as well as wigs, head spas, and eyelash perming. If that's not enough, we provide more beauty-based services, including manicures with nail art designs too!
We are beyond a salon: We are far more than a hair studio—we have opened up our doors to host numerous celebrations, including flower arrangement workshops, yoga sessions, calligraphy art classes, piano concerts, and so much more. From power stone bracelet tutorials to aromatherapy seminars and jewelry shows, from dream fulfillment gatherings to Japanese sweets parties – there's always something interesting happening at our place!
We are a salon with love: We take pride in providing a family-friendly atmosphere focused on bringing out the best in our customers. Come for an experience you won't forget!
Westwood
In 2013, we proudly opened our 5500-square-foot salon on the corner of Santa Monica and Westwood Avenues. We wanted to construct a space that would make both customers and employees delighted while feeling secure in their environment; thus why we have provided 82 parking spaces for easy access. The impressive experience is accentuated by boutiques, jewelry shopping options and an ever-changing menu full of delectable drinks – not to mention freshly brewed coffee! If events are what you're looking for then look no further: Our larger area allows us to accommodate any event without issue.